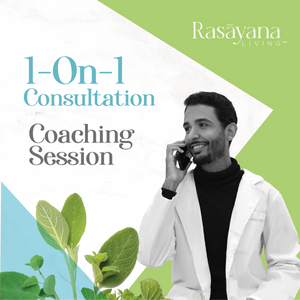 Do you have general or specific health questions and don't know exactly where to start yet? Do you need a sense of direction? Start here. A 1-On-1 Coaching Session with Eric will provide you with clarity, education, understanding, and healing guidance.
     •
A 1-On-1 session
with me
. During your call, we will discuss your history, assess where you are in terms of your health, and go into depth about your specific challenges & goals. All of your questions and/ or concerns will be answered and you will have a sense of direction (what to do next).

     • Herbal Suggestions, Action Plans, and Protocols as needed.

     •  Emotional Support & Guidance.

     • Informative Detox Materials: Informative tools as needed.



After your purchase, please email me via the CONTACT page with the following information:
1. Your name and phone number so that we can schedule our session.
2. A brief summary of what your concern(s) or question(s) are so that I can better assist you at the time of our call. This email is just so that we have a starting point, but we will discuss all of your questions in depth via our session.


Public Figures/Celebrities— Email Confidentiality Agreements or NDAs to the Media Division after your booking (media@rasayanaliving.com).